Advertising, marketing, publishing, and web design are a few industries that use graphic design.
A graphic designer could work on various tasks, such as creating packaging, websites, social media postings, brochures, and more.
A strong sense of creativity, meticulousness, and expertise with design software programs like Adobe Photoshop, Illustrator, and InDesign are requirements for becoming a graphic designer.
Gaining the requisite abilities can be facilitated by earning a degree in graphic design or a similar discipline.
Here are some areas of studying Graphic Design:
Typography is the study of arranging type to make the written language clear, readable, and visually appealing when it is shown.
Designing a visual representation of an organization's identity, including its logo, colors, and other visual components, is the focus of the field of study known as visual identity design.
Packaging design: This field focuses on creating visually appealing, educational, and practical product packaging.
Publication design: This field of study focuses on the layout, typography, and image placement of books, periodicals, and other printed publications.
Web design: This field of study focuses on developing and building websites, including web development, user interface design, and user experience design.
Designing and animating visuals for use in movies, television shows, video games, and other multimedia applications is the focus of the field of motion graphics.
Environmental design is the study of how to make public spaces, such as buildings, signs, and exhibits, visually appealing.
Designing visual advertising campaigns, such as print, digital, and billboards is the focus of advertising design.
Here are some reasons to study Graphic Design in the UK:
1. High-quality education: The UK has a long history of offering graphic design education of the highest caliber. The graphic design business holds highly regarded graphic design programs at many UK universities and institutions.
2. Various learning possibilities are available to those pursuing graphic design studies in the UK, including lectures, workshops, and design events. 
3. Students may have a more comprehensive understanding of the subject and its applications due to this exposure.
4. High-quality facilities are accessible to graphic design students because of investments made by many UK universities and institutions in these areas. This includes access to modern technology and software, well-stocked design labs, and state-of-the-art printing and prototyping tools.
5. International recognition: The UK is home to several well-known graphic design companies, and studying there can give students access to beneficial networking possibilities and the industry's newest developments.
6. Studying graphic design in the UK allows one to fully immerse themselves in British culture and learn more about its history and creative sectors.
Students can get a well-rounded education and a competitive edge on the job market by studying graphic design in the UK.
TOP UNIVERSITIES FOR STUDYING GRAPHIC DESIGN IN THE UK
MA Graphic Design
University of Brighton
£15,800
MA Communication Design:
  Kingston University
£17,800
MA Graphic Design with Placement
 Kingston University
£18,700
BA (Hons) Graphic Design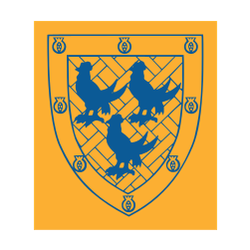 University of Bolton
MA Graphic Design
Coventry University
£18,600
BA (Hons) Graphic Design
Coventry University
£17,700
BA (Hons) Graphic Design 
University of Bolton
£9,750
MA Graphic Design
University of Portsmouth
£17,200
MA Graphic Design
  Loughborough University
£19,950
What qualifications do I need to study Graphic Design in the UK?
Education:

In the UK, entry to a Graphic Design degree normally calls for a high school diploma or equivalent. 

Certain programs might also demand particular A-level or similar courses, including art and design or a closely related subject.

Portfolio:

As part of the application process, most Graphic Design schools in the UK require you to present a portfolio of your prior work. 

The portfolio can include sketches, drawings, paintings, digital designs, and any other examples of your work. It should demonstrate your artistic and creative abilities.

English language competency:

 If English is not your first language, you can be asked to prove your language skills. An exam like the IELTS or TOEFL can be used to show this.

Additional requirements:

Certain programs may demand a personal statement or an interview as part of the application process. 

Additionally, it's important to research the specific requirements for the program you are interested in to ensure you meet all the necessary criteria.

It's crucial to remember that fulfilling the minimal prerequisites does not ensure acceptance into a Graphic Design school in the UK, where admission might be challenging. 
Your likelihood of being accepted into a program might be increased by having a solid portfolio and a love for the field.
How long does it take to Study Graphic Deign in the UK?
Depending on the course type you are enrolled in, and the degree of qualification you are pursuing, studying graphic design in the UK can take a variety of timeframes. 
Some of the most popular choices are listed below:
Graphic design diploma or certificate programs normally last six months to a year to finish.

Graphic Design Bachelor's Degree:

 A full-time undergraduate graphic design degree normally requires three to four years to finish.

Master's Degree in Graphic Design:

 A postgraduate degree in graphic design can take 1 to 2 years to finish.
Some courses might be offered part-time or with flexible scheduling, which may impact how long it takes to finish the program. However, before beginning a full degree program, some institutions may require students to complete a foundation year, adding a year of study.
How much do Graphic Design earn in the UK?
Graphic designers' pay in the UK can vary depending on several variables: experience, location, and sector.
The average compensation for a graphic designer in the UK is between £24,000 and £36,000 per year, with £27,500 as the median wage per PayScale data.Yet, depending on the region, experience, and business, earnings might range from £18,000 to £48,000 or even higher.
For instance, a graphic designer in London or another large metropolis might be paid more than one in a smaller town.Similar to how folks in the marketing or advertising fields may make more money than those working for nonprofit organizations.
It's vital to remember that these numbers are only averages and that actual salaries may change depending on the circumstances of each employee.
Are there different types of Graphic Designers in the UK?
Designers of branding and identities are experts in developing visual representations of businesses and organizations.They create graphics such as logos, color palettes, typography, and other visual components that support and convey a brand's identity.
1. Web and digital designers make websites, apps, and other digital interfaces.
They are familiar with coding languages and applications like Javascript, CSS, and HTML.
2. Designing printed products such as brochures, newspapers, posters, magazines, and other advertising collateral falls under the purview of print and editorial designers.
3. Packaging designers: These professionals focus on creating packaging for various goods, from electronics and cosmetics to food packaging.
4. Motion graphics artists produce animated visuals and special effects for movies, television, and other media.
5. Designers of the environment and exhibitions produce visual installations and displays for public locations like museums, galleries, and trade events.
These are a few illustrations of the various categories of graphic designers found in the UK.
Depending on the requirements of their clients, many graphic designers may work across numerous sectors or specialize in multiple areas.
NIGERIAN STUDENTS CAN GIVE US A CALL OR REACH US AT ANY OF THE ADDRESSES BELOW:
---
ABUJA, NIGERIA LIAISON OFFICE:
 Suite 78, Nandu Plaza, Plot 566 Ndola Square, Off Michael Opara Crescent, Wuse Zone 5, Abuja, Nigeria.
TEL: +2348183971045 | +2349034635776 | +2349032090150 | +2348033945001
---
LAGOS OFFICE LIAISON OFFICE:
115 Allen Avenue (2nd Floor), besides Tantalizers, by Allen Junction Ikeja, Lagos.
TEL: +2348183971045 | +2349034635776 | +2349032090150 | +2348033945001
---
PORT HARCOURT, NIGERIA LIAISON OFFICE:
 Suite 13, Asiri Plaza, 59 NTA Uniport Road, Opposite Ozuoba Primary School, Port Harcourt, Rivers State, Nigeria.
TEL: +2348183971045 | +2349034635776 | +2349032090150 | +2348033945001
____________________________________________________________________________________________________________________________________
UNITED STATES OF AMERICA (USA) OFFICE:
USA: Higher Education Central, 304 S. Jones Blvd #6876, Las Vegas, NV 89107